Discover Star Linen's diverse collection of hotel duvets. From lightweight summer togs to cosy winter warmth, our range offers a variety of options crafted from premium fillings, ensuring your guests have a blissful night's sleep all seasons.
New Trade Catalogue
Products designed to enhance
We selected a great range of products to truly enhance your guests' experience. Our interactive online catalgue will help you find the products you need. Click onto the page links for simple navigation.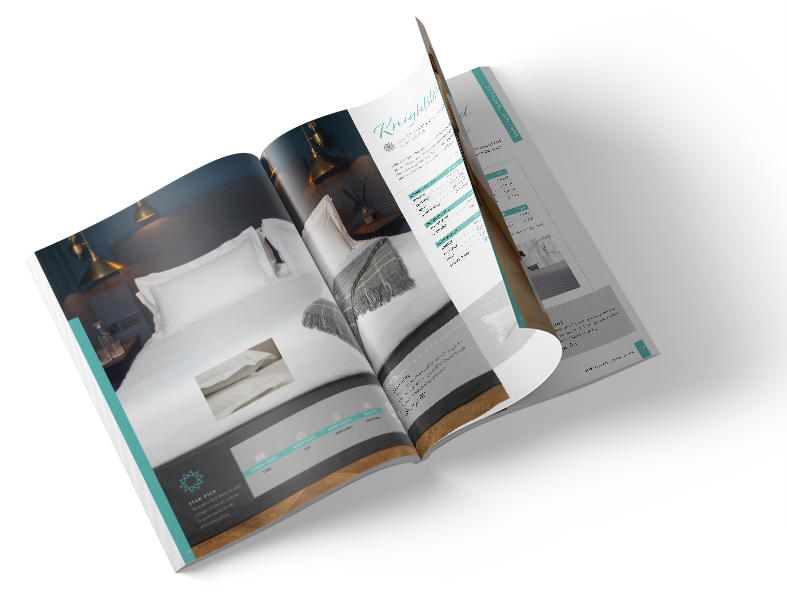 New Lofthouse Catalogue
Perfect for your home
Inspired products from our hotels range that have
been tried and tested by 1,000's of guests, that would be a perfect
accompaniment to your home.