After a wonderfully peaceful long bath or a refreshing shower in your hotel bathroom, guests will love the luxury of being wrapped in a high-quality towel. Our luxury cotton towel bundles includes hand towels and face clothes. Our towel weights range from 360 gsm, to our popular 500 gsm, and up to 665 gsm.
New Trade Catalogue
Products designed to enhance
We selected a great range of products to truly enhance your guests' experience. Our interactive online catalgue will help you find the products you need. Click onto the page links for simple navigation.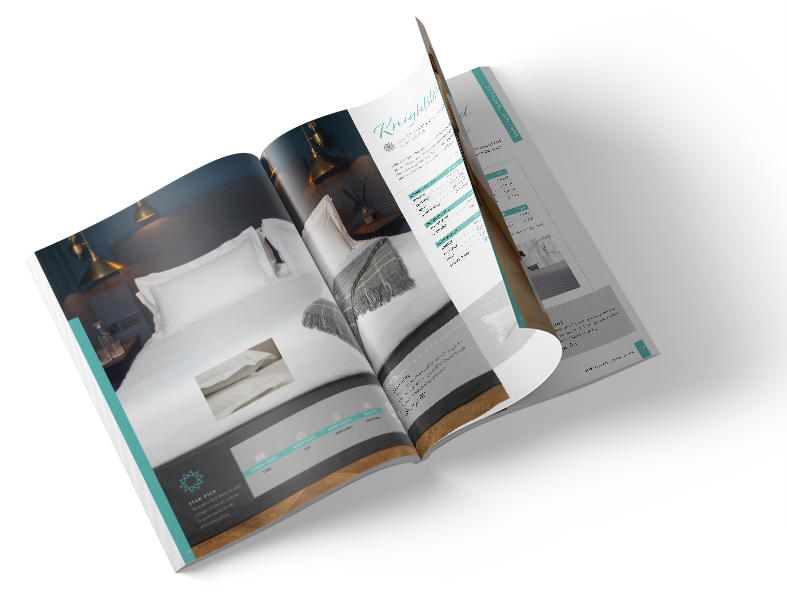 New Lofthouse Catalogue
Perfect for your home
Inspired products from our hotels range that have
been tried and tested by 1,000's of guests, that would be a perfect
accompaniment to your home.