Our Wellness collection features nine new pillows that have been specifically designed to offer hoteliers and their guests something new to complement and yet move away from the traditional feather or standard fibre filled pillow options. With a wide range of covers and filling types, we have something to suit and refresh every guest.
New Trade Catalogue
Products designed to enhance
We selected a great range of products to truly enhance your guests' experience. Our interactive online catalgue will help you find the products you need. Click onto the page links for simple navigation.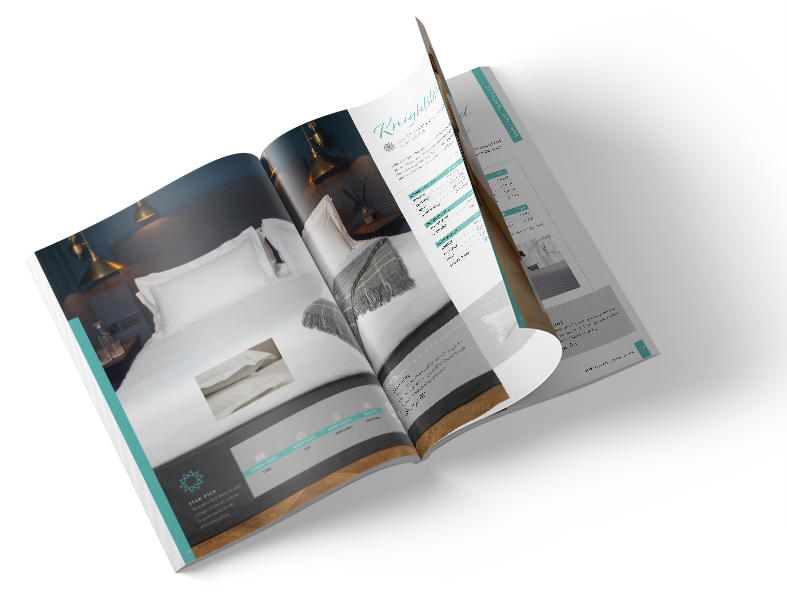 New Lofthouse Catalogue
Perfect for your home
Inspired products from our hotels range that have
been tried and tested by 1,000's of guests, that would be a perfect
accompaniment to your home.